TrustyBook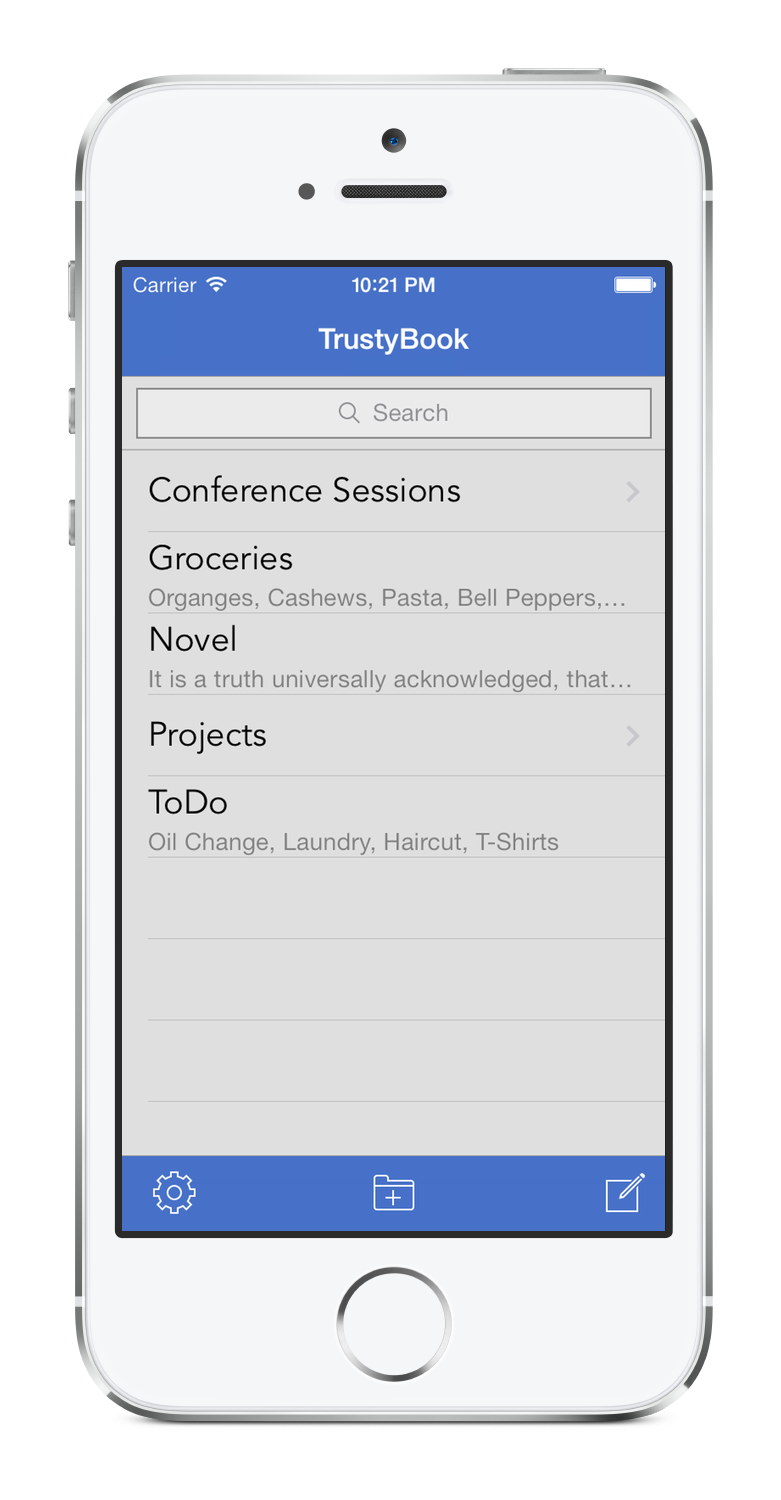 Your iPhone or iPod already replaces so many things you used to have to carry around. Let it replace one more. TrustyBook is a simple, streamlined, and customizable notebook program that lets you jot down notes with ease and style.
Managing Your Notes
Name your notes anything you like. — Instead of the first line of your note being the name you have to refer to it by, you can actually just change its name.
Drag-and-Drop management with no extra setup or software. — Your notes are accessible through iTunes file sharing. In iTunes, in the "Apps" tab of your phone configuration, your notes just sit there waiting for you to drag them wherever you like on your computer. Notes are just plain and simple text files. You can also drag plain text files into TrustyBook through the exact same interface.
Fully Customizable
Pick your font
Pick your font size too. Have bad eyes and a huge phone? Use a bigger font. Have hawk-like eyes over short distances and a fancy sharp iPhone screen? Use a tiny font and make the most of your screen real-estate. I didn't pick for you because I don't even know what's best for me.
Customizable colors — It's not just for fun. Text color, background color, and NavBar color… Use your favorite colors, or configure TrustyBook for high contrast and better visibility, or a less-jarring low contrast.
email [email protected] for support